2013 State Games of America - Figure Skating Championships
July 31 - August 1-4, 2013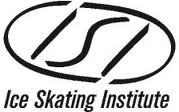 ENDORSED
York City Ice Rink, Twin Ponds East & West, and Klick Lewis Arena
Greater Hershey / Harrisburg, Pennsylvania
Hosted by:
Keystone State Games, Inc. in cooperation with the White Rose Figure Skating Club & the Central Pennsylvania Figure Skating Club
Schedule Including the Skaters Names
UPDATED ISI FIGURE SKATING SCHEDULES AS OF 7/19/2013
ISI COACHES / JUDGES: Please contact Alexis Cunningham @ Icesk885@aol.com for information on coaching credentials by July 12th 2013. All coaches must have credentials in order to access the skaters / coaches event areas.
To Contact the Central PA Figure Skating Club for more information about the rink and to schedule practice ice at Twin Ponds East & West click here or contact:
Locations:     
York City Ice Arena, 941 Vander Ave., York, PA  17403 Phone: 717-848-1084
Twin Ponds East, 3904 Corey Road Harrisburg, PA 17109
Twin Ponds West, 200 Lambs Gap Road Mechanicsburg, PA 17050
Klick Lewis Arena, 101 Landings Drive, Annville, PA 17003
Dates:  July 31 - August 1-4, 2013
Competition Eligibility: This competition is endorsed by the ISI.
Competition is open to all female and male skaters who meet at least ONE of the following guidelines:
A full-time resident of Pennsylvania.
A full-time student at an academic institution in Pennsylvania.
A registered member of a figure skating club in Pennsylvania. The club must be the athlete's exclusive "contact" within the sport.
Athletes that have won a medal in their local 2011, 2012, or 2013 State Games Figure Skating Competitions that have received an invitation to the 2013 State Games of America
An athlete that received a medal at the 2011 State Games of America in San Diego.
Non Championship events will be available for athletes who do not have local State Games events to qualify at.
Skaters must also be ISI Members, and have up to date testing registered with the ISI office.
Individual members of U.S. FIGURE SKATING who are registered with the ISI are eligible to compete in accordance with the ISI/U.S. FIGURE SKATING joint statement policy. U.S. FIGURE SKATING adults over age 21 who have passed the bronze test may compete in Freestyle 3.

REGISTRATION INFORMATION:

Click Here to Register Online!!!
The entry fee varies depending on the number of events entered. Use the following to determine the cost of competition: one event is $65, each additional event is $30, Jump and Spin Teams are $15. All team events are $25 per person.

Entry Deadline: June 1, 2013. Walk-on registration will not be accepted.
Competition Guidelines:

ISI Competition and Standards: ISI competition is for all levels of achievement and will be held Wednesday July 31 – Sunday August 4, 2013.  Events include Freeskating (Tots through Open); Footwork (FS 1-10); Spotlight (Tots through FS 10); and Jump and Spin (Low through High); Compulsory Moves (Pre-alpha through FS 10); Stroking (Pre-Alpha through Delta) Synchronized, Ensemble and Production Team Events. A tentative schedule will be posted approximately one week after registration closes.
Non Championship Events: will be held in each event category. To be eligible to compete in this event your current resident State must not offer an ISI figure skating qualifier for their local State Games.
ISI Coaches are required to register for Judges Credentials prior to the competition.  In order to receive a judging credential they must be a current ISI professional member and have passed at least one judges certification test. If you are an ISI professional member without a judges certification or opting out of judging there will be a $100 fee for credentials. In addition, if you did so prior to October 1, 2011, you must have take and pass a 2012 Update test.
 Changes to Entry Form: Once the entry materials are received, skaters will not be allowed to enter additional events, unless the athlete re-registers for the events separately. However, they may change events. The Tentative deadline to make changes of any kind is June 1, 2013.
Music: Skaters must furnish their own music. Mini Disks or CDs are acceptable. (CDs are preferred) Only one track per CD and no re-writable CDs. CDs must be clearly marked with the skater's name and event. All music must be checked-in at the registration desk one hour before each skater's event. Music must be picked up immediately after the skater's event.
Awards: Medals will be awarded to skaters placing first, second, or third in each event. Ribbons will be given to skaters placing fourth, fifth, and sixth in each event.  
Contacts:       
KSG Director of Events:   James J Costello –570-760-0352 Cell or jcostello@ksgoffice.com                       Technical Support Online Registration:   Brian Costello – brian@premiersportingevents.com
U.S. Figure Skating Coordinator: Rose Yingling,  r57ying@aol.com 717-793-0386
Chief Referee: Bob LaMontagne, bob.lamontagne@gmail.com
Chief Accountant: Joanne Nipple
Music Coordinator York Ice Arena: Bill Bikle
ISI Skating Coordinator: Alexis Cunningham, 814-244-7415, icesk885@aol.com
Central PA FSC: President, Becky Hilgers
Facilities: York City Ice Arena has two ice surfaces that are 200'x85'. Locker rooms will be available. The snack bar will be open during the competition. Twin Ponds East includes two 200' x 85' NHL standard size rinks and one 45' x 85' rink named the "PUDDLE". This facility includes 8 locker rooms, 4 party rooms, Twin Ponds Café and the full-service Pro Shoppe. Twin Ponds West, has one NHL standard size rink. In addition to the rink, there are 5 locker rooms, 6 party rooms, Twin Ponds Café and the full-service Pro Shoppe.  Klick Lewis Arena has two sheets of ice and full amenities for participants and spectators
Practice Ice: Practice ice will be available depending on the final competition schedule.  More information on practice times will be posted on the websites www.stategames2013.com and http://www.whiterosefsc.orgat the conclusion of registration.
Schedule Of Events: The schedule of events is determined by the total number of entries and by the number of entries in each event. Check websites:  www.stategames2013.com and http://www.whiterosefsc.org/
Admission for Spectators will be charged appropriately at each venue.